Write the correct letter, 
A-H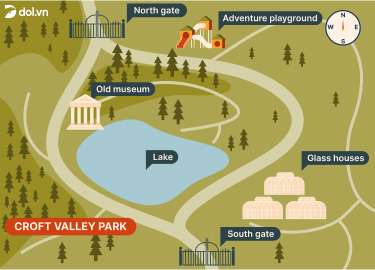 What does the speakers say about the adventure playground?
Children must be supervised
Some activities are only for younger children.
It was recently expanded.
What does the speaker say about the glass houses?
They are closed at weekends.
Volunteers are needed to work there.
They were badly damaged by fire.
More money is needed to repair some of the glass.
Visitors can see palm trees from tropical regions.