Choose the correct letter, 
A, B or C.
Before Queen Elizabeth I visited the castle in 1576,
repairs were carried out to the quest rooms.
a new building was constructed for her.
a fire damaged part of the main hall.
In 1982, the castle was sold to
an entertainment company.
In some of the rooms, visitors can
speak to experts on the history of the castle.
interact with actors dressed as famous characters.
see models of historical figures moving and talking.
In the castle park, visitors can
see an 800-year-old tree.
At the end of the visit, the group will have
afternoon tea in the conservatory.
the chance to meet the castle's owners.
a photograph together on the Great Staircase.
Write the correct letter, 
A-H
, next to questions
.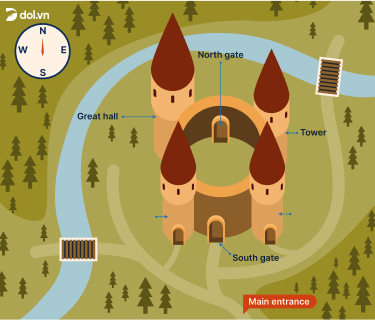 Starting point for walking the walls
6