Listen to the directions and match the places in questions to the appropriate place among
A-E
on the map.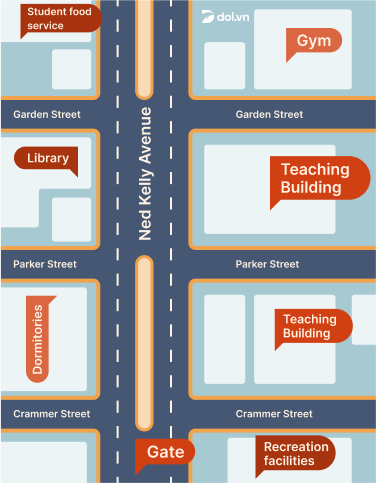 Complete the sentences below.
Write
NO MORE THAN TWO WORDS AND/OR A NUMBER
for each answer.
Students in a room don't need to share a
with ones in other rooms.
Everyone has to write down his name on the
.
All the students use a
 to enter the dorm's front door.
If you want to wash your clothes, go to the laundry room which is located in the
.
The dormitory closes at
 every night.