Choose the correct letter, 
A, B
 or 
C.
The park was originally established
as an amenity provided by the city council.
as land belonging to a private house.
as a shared area set up by the local community.
Why is there a statue of Diane Gosforth in the park?
She was a resident who helped to lead a campaign.
She was a council member responsible for giving the public access.
She was a senior worker at the park for many years.
During the First World War, the park was mainly used for
When did the physical transformation of the park begin?
Write the correct letter, 
A-I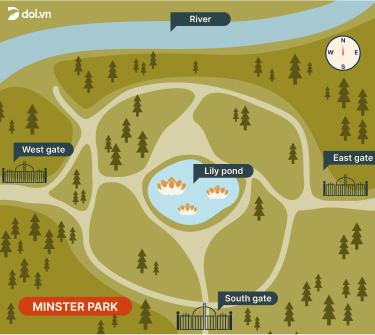 statue of Diane Gosforth
5