Complete the notes below.
Write
NO MORE THAN THREE WORDS or A NUMBER
for each answer.
Braille - a system of writing for the blind
Louis Braille was blinded as a child in his .
Braille invented the writing system in the year .
An early writing system for the blind used embossed letters.
A military system using dots was called .
Circle the correct letters
A-C.
Which diagram shows the Braille positions?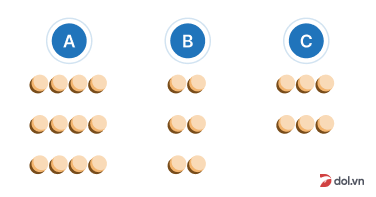 What can the combined dots represent?
only letters of the alphabet
When was the Braille system officially adopted?
as soon as it was invented
two years after it was invented
after Louis Braille had died
What is unusual about the way Braille is written?
It can only be written using a machine.
The texts have to be read backwards.
Handwritten Braille is created in reverse.
What
THREE SUBJECTS
use Braille code?
What THREE SUBJECTS use Braille code?