Deputy Director of Aviation: 9 international routes to be reopened
On the morning of December 16, Vo Huy Cuong,
, presented at
. According to him, Vietnam would resume normal international lines in two phases, with phase one connecting to nine markets and phase two connecting to fifteen.
According to the most recent plan, Vietnam will introduce nine international routes in phase one, including locations that are
for both Vietnamese and domestic
. There will be nine routes between Vietnam - Beijing/Guangzhou, Tokyo, Seoul, Taipei, Bangkok, Singapore, Vientiane, Phnom Penh, and San Francisco/Los Angeles.
In phase two, which begins at the conclusion of phase one,
plans to launch additional routes to/from Kuala Lumpur, Hong Kong, Paris, Frankfurt, Sydney, and Moscow, in addition to the nine markets indicated above. Mr. Cuong assessed that 98% of people in the country have been vaccinated with the first dose of vaccine; The rate of people double-vaccinated is also very high. Opening the flight route will facilitate travel and gradually restore normal life.
Từ vựng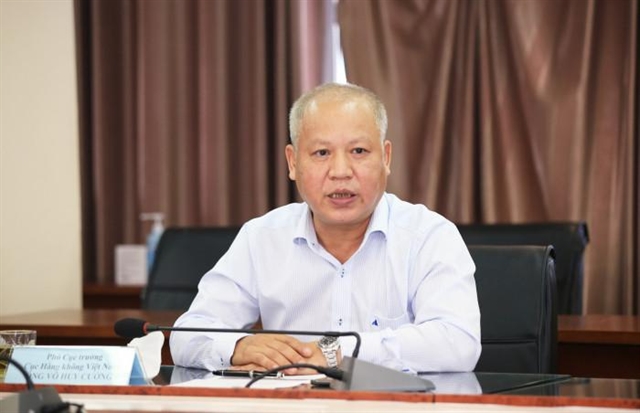 Quiz
Which of these routes will be opened in phase two?